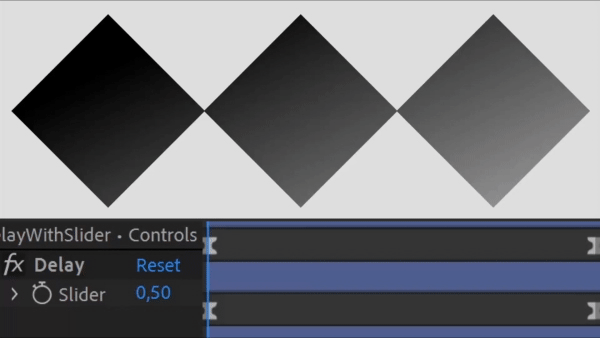 Use a slider control to delay keyframe animations by a defined amount of seconds. It functions similarly to a marker trigger but is simpler to set up. This expression is particularly useful for creating motion graphics templates (MOGRTs) and is applied to any animatable property.
delay = thisComp.layer("Controls").effect("Delay")(1); // Pickwhip to your Delay Slider (in seconds)
valueAtTime(time-delay)
Pro tip
: Go to 
AEJuice Pack Manager – Expressions Pack
 to apply this expression in 1 click. Here are direct links for the latest plugin version:
Windows
/
macOS
Click here to receive more tips by email.