To animate text in After Effects, you will need to use the Text Animator tool.
This powerful tool allows you to apply various types of animations to your text, such as position, scale, rotation, and more. By setting keyframes and adjusting the values of various properties, you can create complex and dynamic text animations that bring your compositions to life.
Here is a general process you can follow to animate text in After Effects:
Create a new composition and add a text layer to it. You can use the Text tool at the top or right-click in the created composition window > New > Text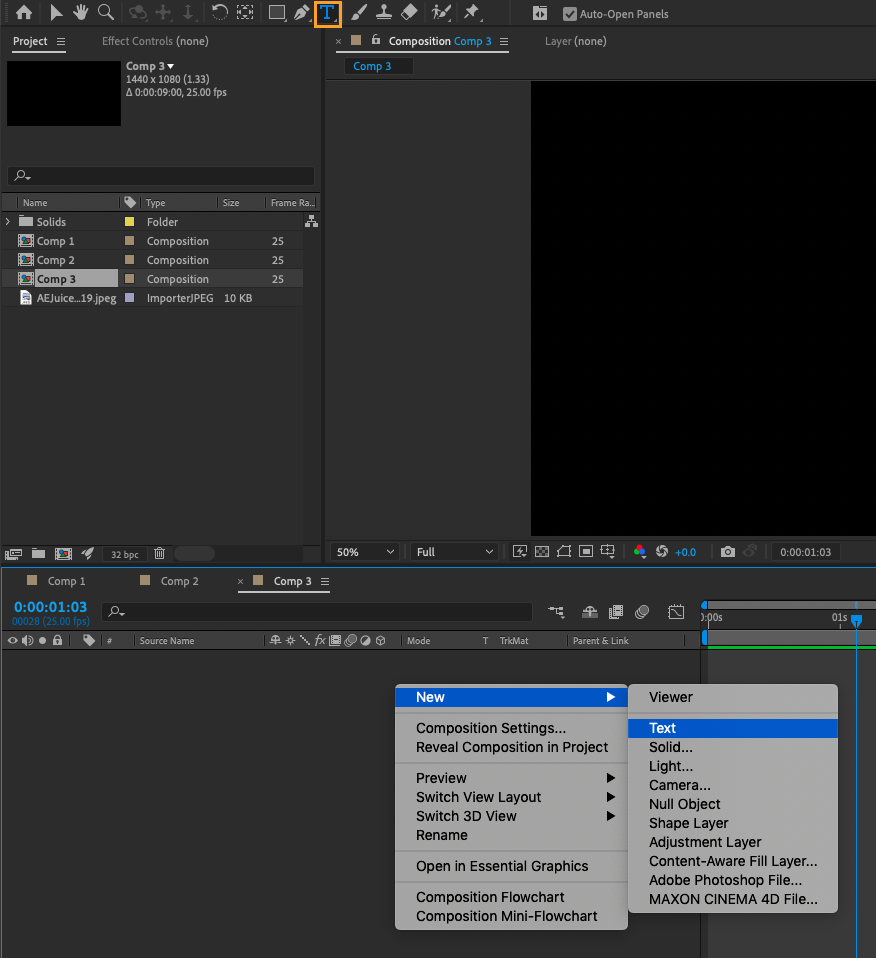 Select the text layer and go to the Animate menu. From the menu, choose the type of animation you want to apply to the text.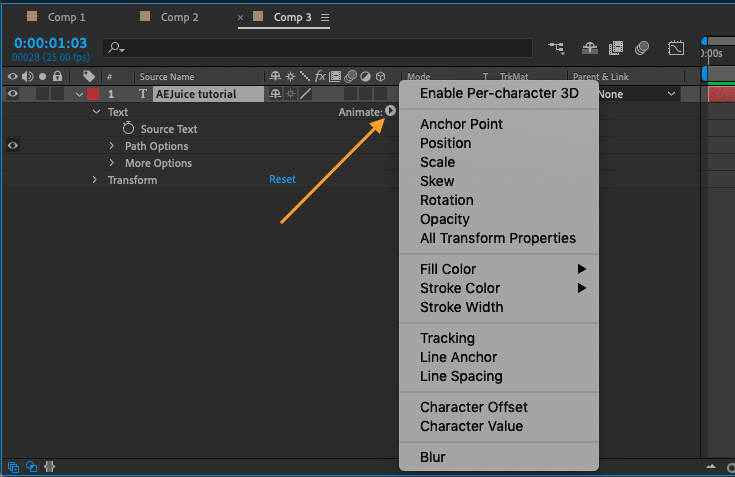 Then you will see the properties for the animation.