As a video designer, you know the importance of creating seamless and high-quality animations. However, working with complex projects in After Effects can sometimes result in slow rendering times and sluggish performance. This is where clearing the After Effects cache becomes crucial.
After Effects cache is a temporary storage location for various elements of your project, including previews, audio samples, and image files. Over time, the cache can get bloated and fragmented, leading to decreased performance and a cluttered workspace.
By regularly clearing the cache, you can free up valuable disk space, improve playback and rendering speeds, and avoid potential glitches or errors. In this blog post, we will guide you through different methods to clear the cache and ensure smooth editing without compromising the quality of your projects.
Clear Cache via Keyboard Shortcut:
Open your After Effects project.

Press Ctrl + Alt + / (on numeric keypad) on WIN 
or Command + Option + / (on the numeric keypad) on MAC
Clear Cache via Menu Bar:
Open your After Effects project.

Go to the Edit menu in the menu bar at the top. Select Purge > All Memory & Disk Cache.

A dialog box will appear asking you to confirm deleting the cache. Click OK.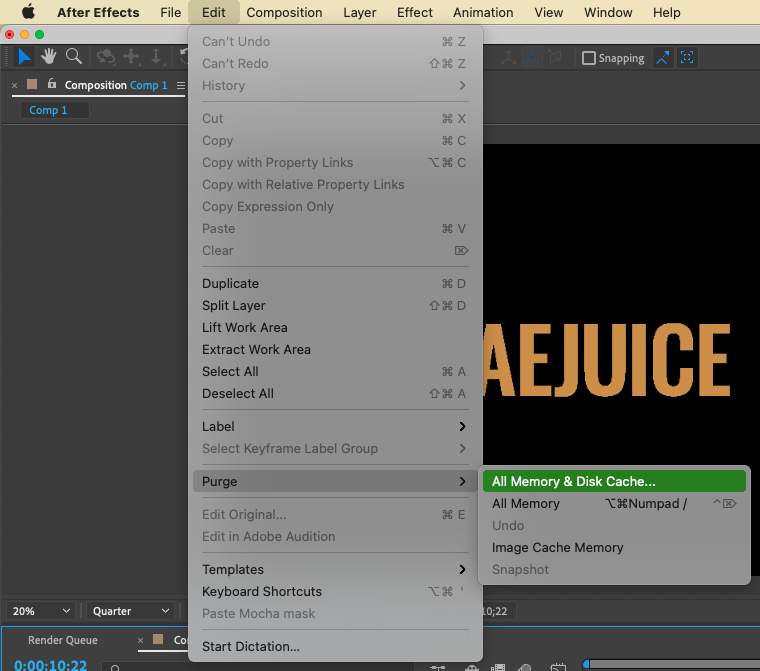 Clear Cache via Preferences window:
Open your After Effects project.

Go to "After Effects" ("Edit" on WIN) > "Preferences" > "Media and Disk Cache…"

In the window click "Empty Disk Cache…" and "Clean Database and Cache"

Here you can also change the cache size.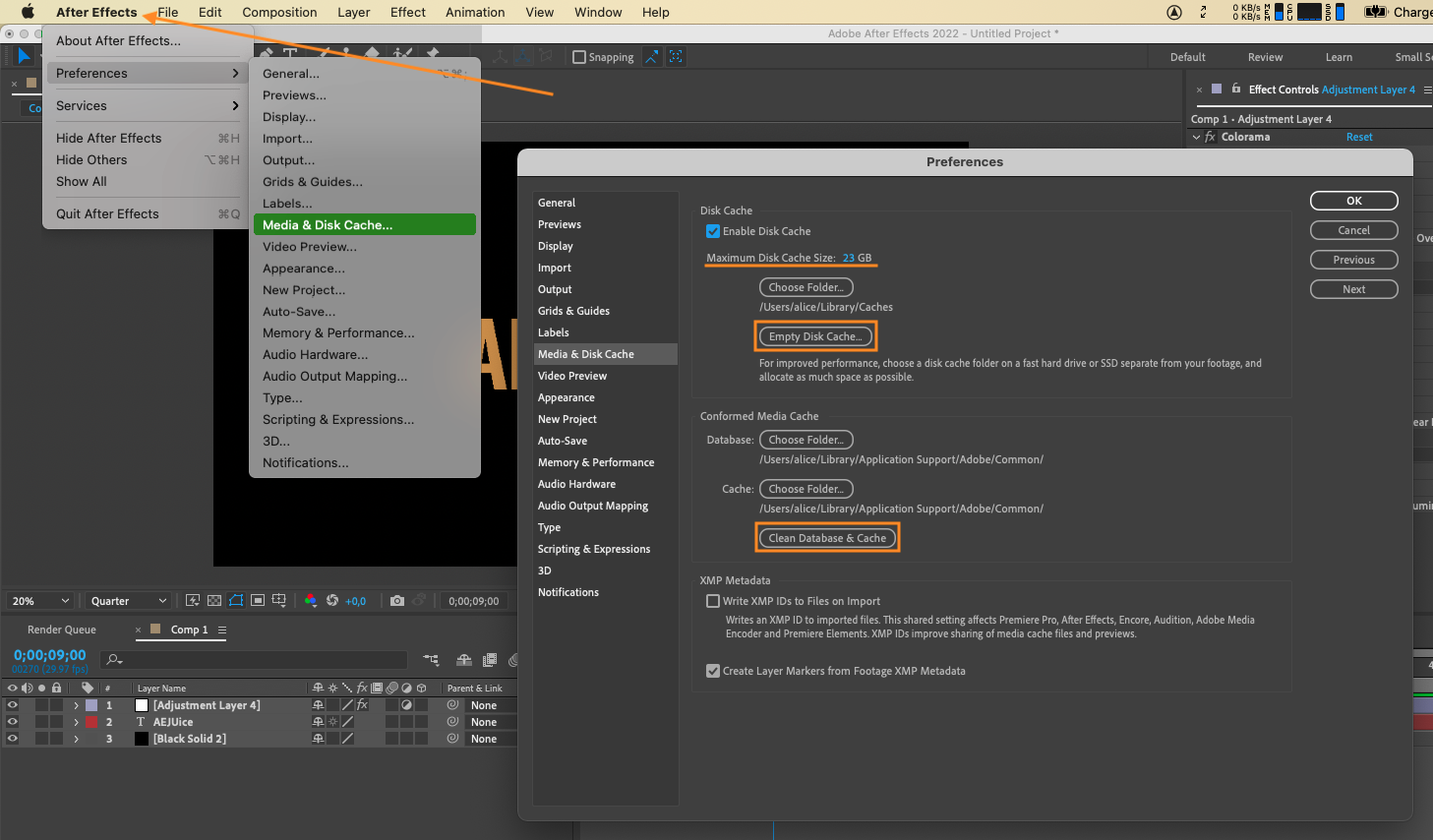 Clear Cache manually:
You can also manually clean your cache by going to the folder HD/Users/<username>/Library/Caches/Adobe/After Effects and simply deleting the files.
Keeping your After Effects cache clear is important for maintaining a fast workflow and reducing playback issues. Try using one of these quick methods to clear the cache next time your project is running slowly. Clearing the cache can often fix many performance problems.