This tutorial will explain how to cut a video in After Effects, a video editing software that doesn't have a "cut" tool like in Premiere Pro
Open your video file in After Effects by clicking File > Import > File… Navigate to the location of your video file and click Open to import it into the project.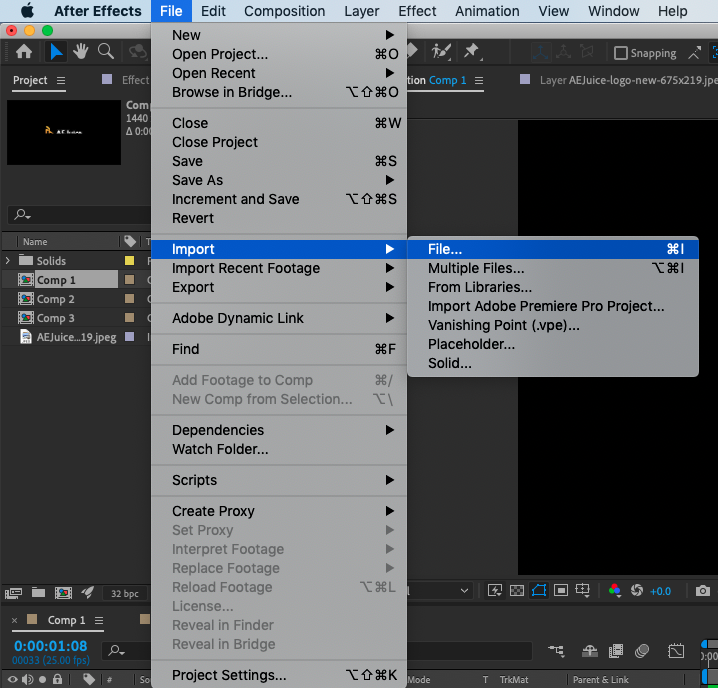 Then create a new composition by dragging and dropping your video into the Create new composition icon at the bottom of the Project window.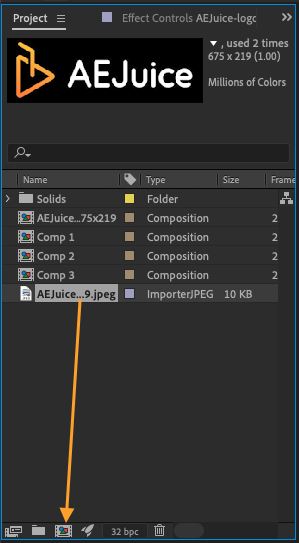 Check the layer you want to cut and move the playhead to the point of cut.
The playhead is the vertical line that moves along the timeline as you play the video. You can drag it to any position in the timeline using your mouse or by clicking CTRL + left or right arrow keys on Win or CMD + left or right arrow keys on Mac to move it frame by frame.