Adobe's Media Encoder is an excellent tool for exporting and compressing files in various formats, including MP4. If you want to export your After Effects projects to MP4 using Media Encoder, follow these simple steps:
Step 1: Create or open the After Effects project you wish to export.
Step 2: Click on "Composition" and then select "Add to Adobe Media Encoder Queue."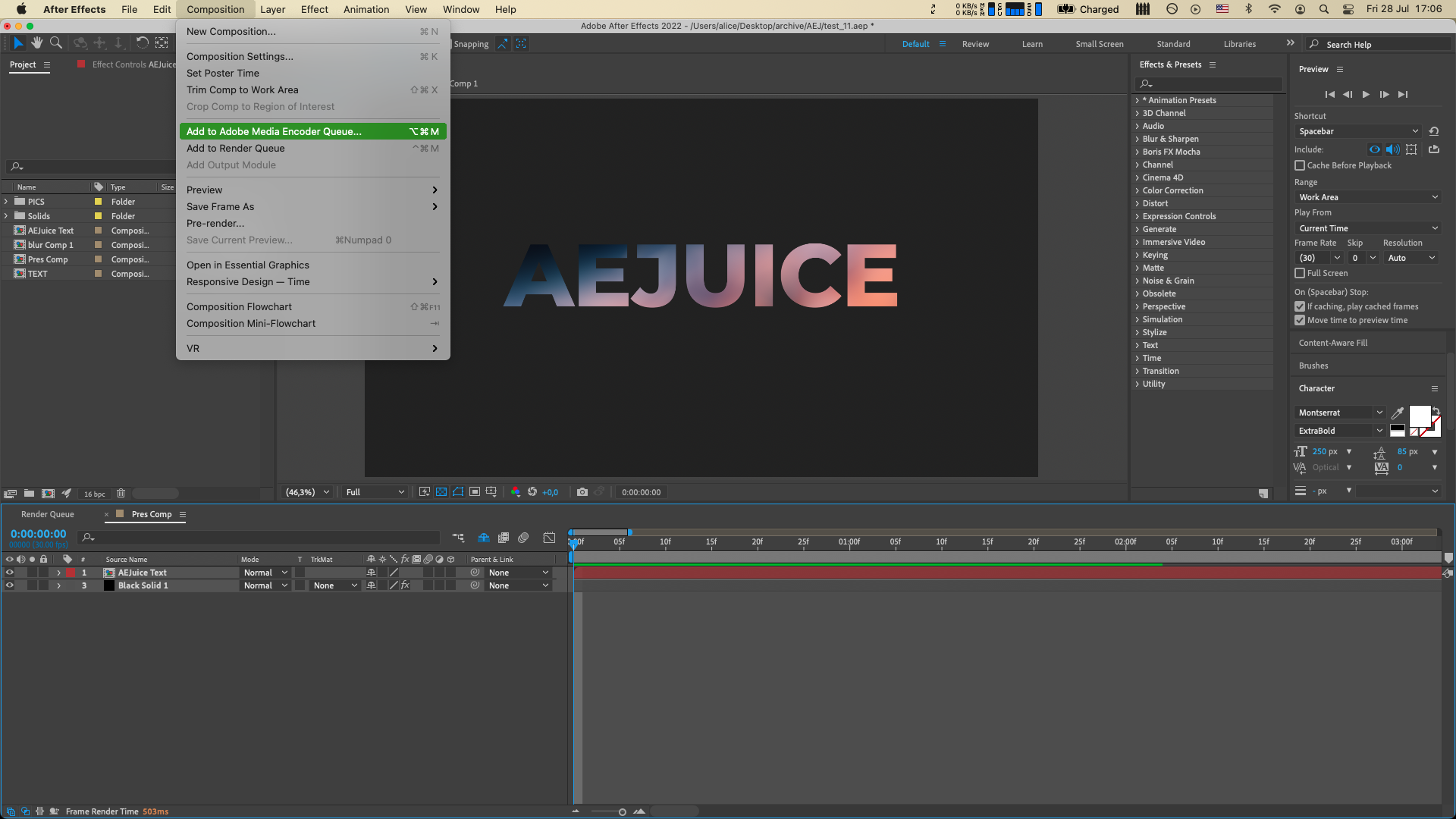 Step 3: In Media Encoder, locate the "Format" option and choose "H.264."
Media Encoder should launch automatically, but if it doesn't, open Media Encoder and your queued compositions will appear in the queue.
Step 4 (Optional): If you wish to apply a preset, select "Preset" and choose the desired one.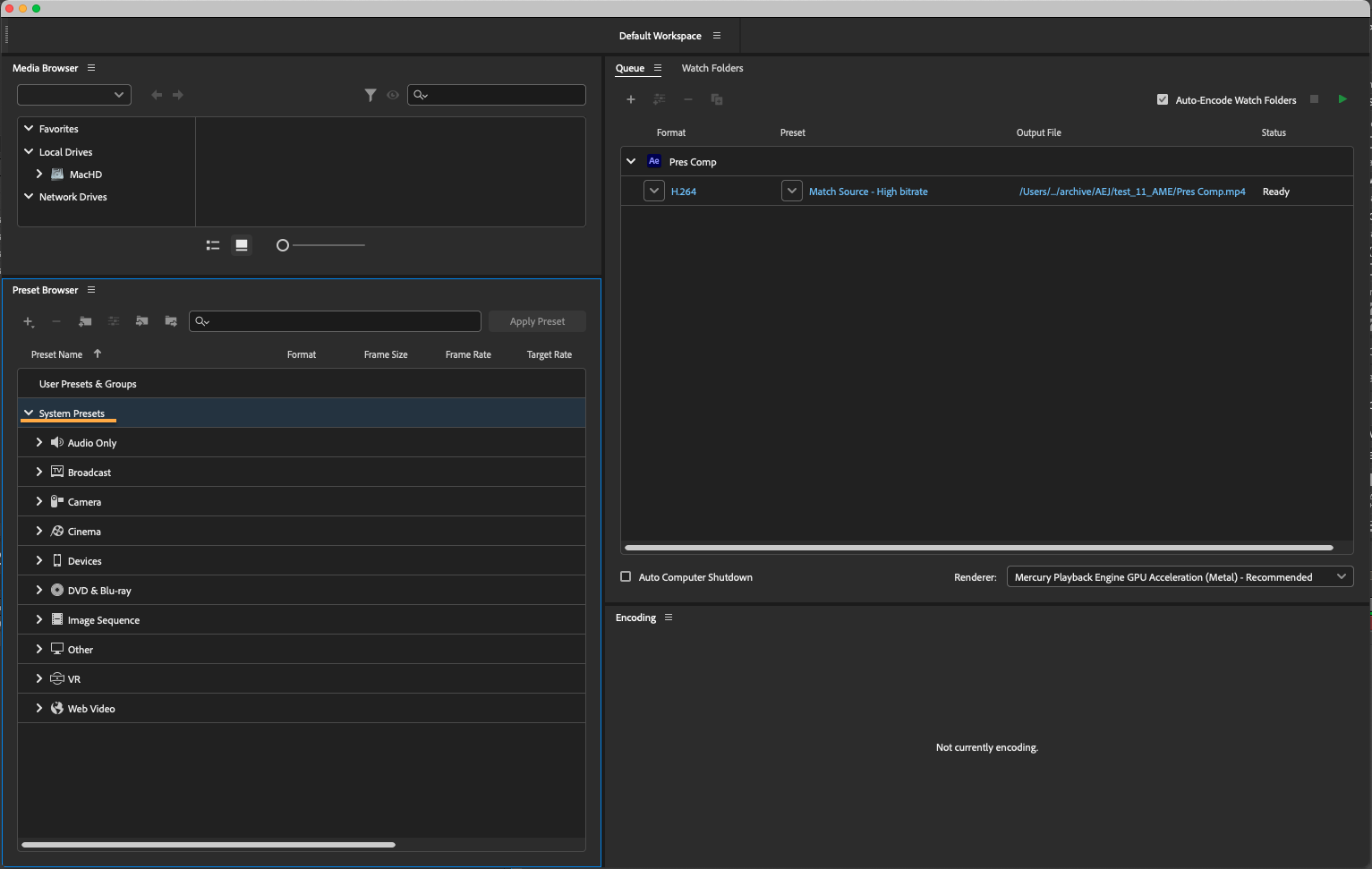 Step 5: When you're ready to compress, click the green "Play" icon to begin the export process.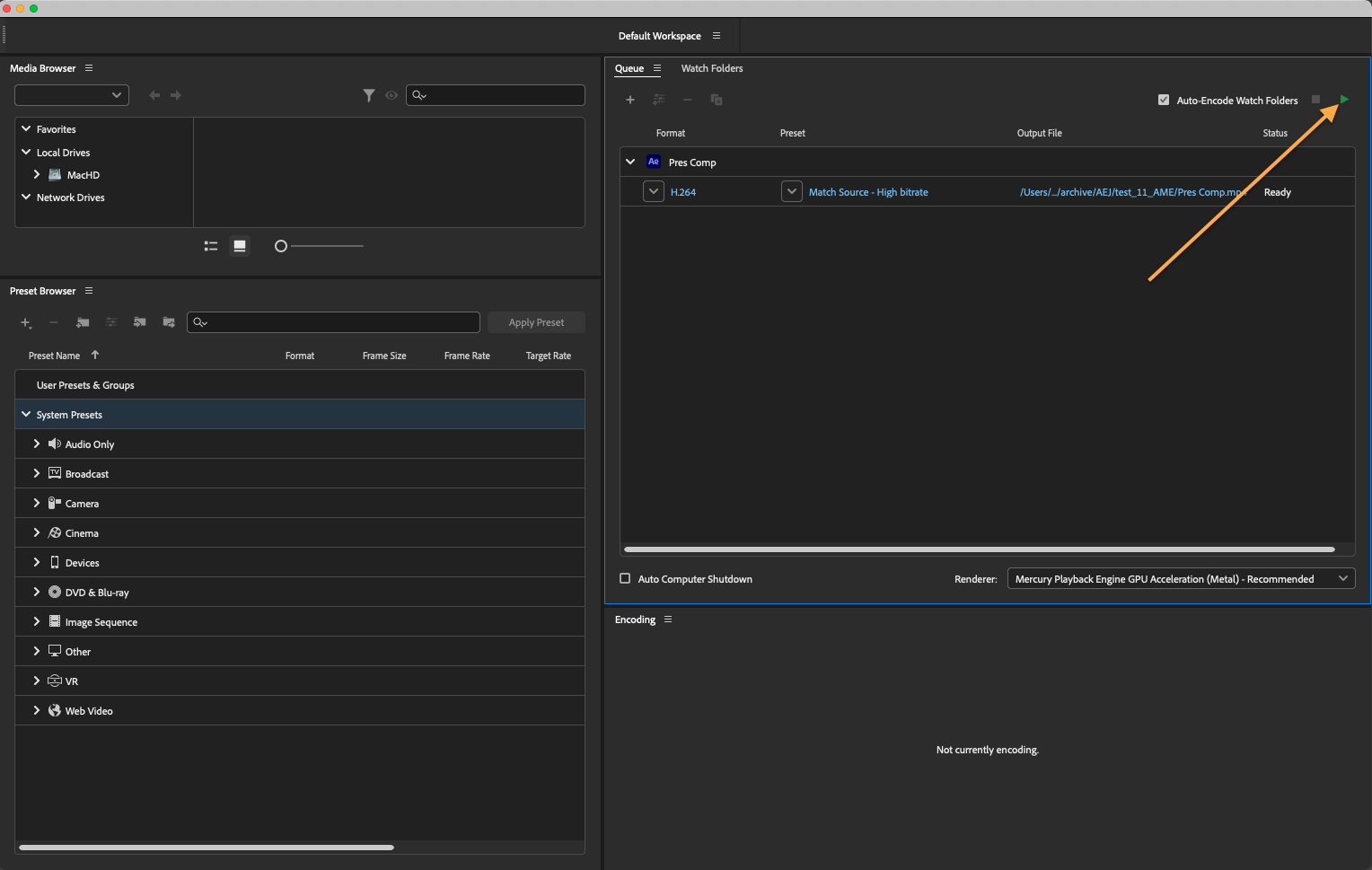 That's it! Now your files will be exported as MP4, resulting in a smaller and more manageable file size compared to the larger project files generated by After Effects.
If you don't have access to Media Encoder, don't worry! You can still export MP4 files using the following method:
Here is how to Export After Effects Project to MP4 (Without Media Encoder)
Step 1: Open the After Effects project you want to export.
Step 2: Click on "Composition" and then choose "Add to Render Queue."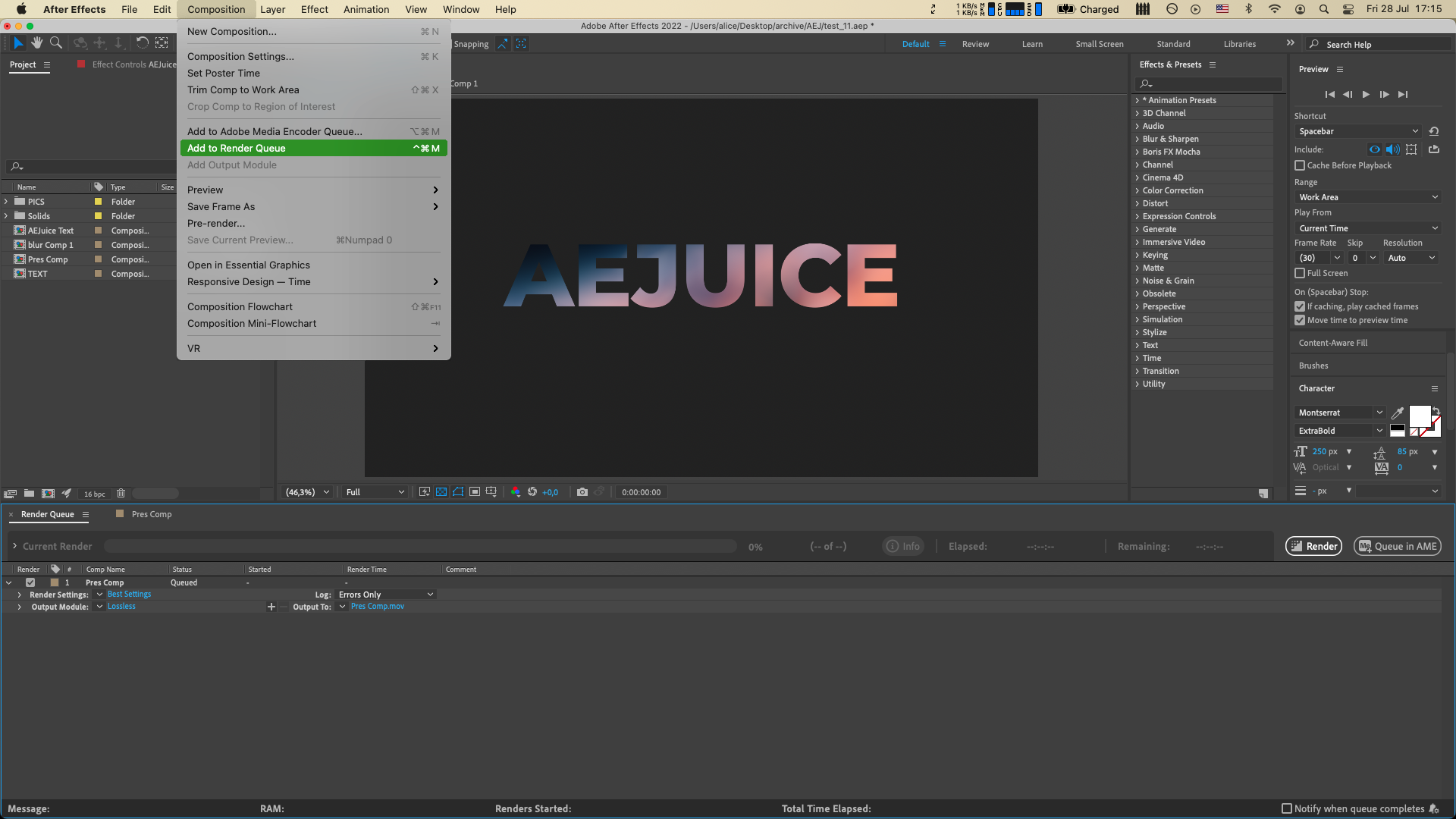 Step 3: In the Render Queue, select the output destination for your file in the "Output To" option, and then click "Render" on the right.

By default, After Effects will export your file as a .mov file, which is a "lossless" format that preserves all file information during rendering. To maintain maximum file information before compression, you should render it into a lossless format before converting it to MP4.
Step 4: Download and install a suitable file conversion program.
Step 5: Open your exported .mov (QuickTime) file in the conversion program.
Step 6: Ensure that the format is set to "MP4 File," choose the output destination, and then click the "Start" button to begin the MP4 export.
Following these steps, you will have a compressed MP4 file that is ready to be played and shared with ease!