After Effects is a popular software used by video designers to create stunning animations and visual effects. However, when it comes to sharing and collaborating on projects, it can be challenging. That's where packaging After Effects files comes in.
Packaging your After Effects files involves bundling all the necessary assets, compositions, and settings into a single folder. This ensures that when you share the file with someone else, they have everything they need to work on the project without any issues. It eliminates the hassle of missing assets and compatibility problems, making collaboration smoother and more efficient.
So, how do you package your After Effects files? Let's dive into the step-by-step process:
Organize Your Project:
Before packaging your files, it's crucial to organize your project properly. This includes naming your compositions and assets appropriately, creating folders for different elements, and tidying up your timeline. A well-organized project makes it easier for both you and your collaborators to navigate and understand the workflow.
Consolidate Assets:
After organizing your project, it's time to consolidate all the necessary assets. This includes importing any external media such as images, videos, or audio files into your After Effects project. Make sure you're using relative paths for your assets, so they can be easily located when the project is opened on another computer.
Remove Unused Footage:
To keep your packaged file size to a minimum, remove any unused footage from your project. This includes deleting unused layers, compositions, and assets that are not needed in the final render. To do this, go to File > Dependencies > Remove Unused Footage. Cleaning up your project reduces the file size and makes it easier to share.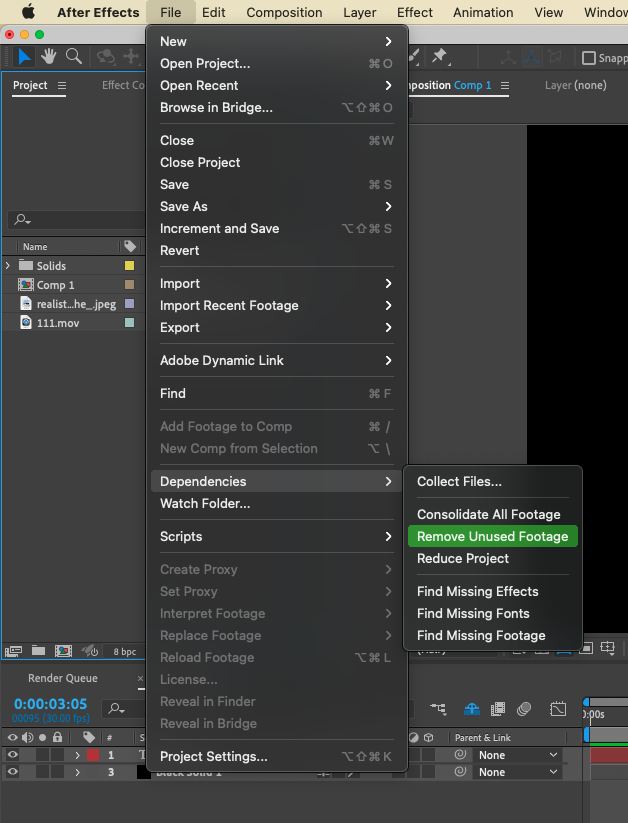 Collect Files:
Once your project is organized and optimized, it's time to collect all the necessary files. In After Effects, go to File > Dependencies > Collect Files. Adjust all the needed settings and hit Collect…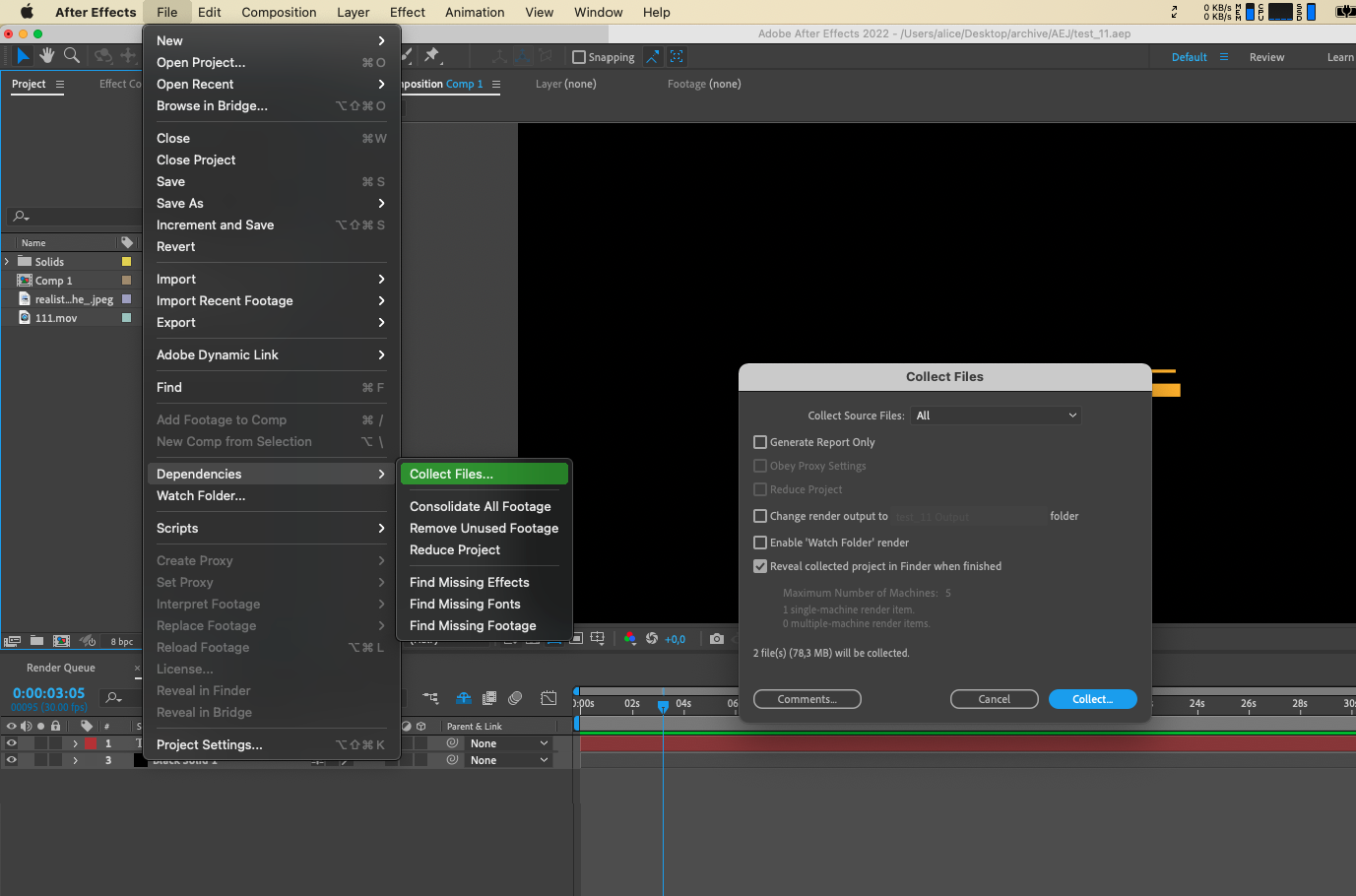 This will create a folder containing all the assets used in your project, including footage, images, audio, and fonts. It will also generate a project file (.aep) that points to the collected assets.
Check Project Settings:
Before finalizing the packaging process, double-check your project settings to ensure they match the intended output. This includes resolution, frame rate, and any effects or plugins used. Confirm that the project is set up correctly so that when others open it, the settings are consistent.
Zip and Share:
Once you've completed the steps above, it's time to package your After Effects file. Zip all the collected files, including the project file and the assets folder into a single compressed file. This reduces file size and makes it easier to share via email, cloud storage services, or project management platforms.
By following these steps, you can package your After Effects projects effectively, making it effortless to share and collaborate with others. Remember, proper organization, asset consolidation, and diligent file collection are key to ensuring a smooth collaboration process.
In addition to packaging, consider using project management tools or cloud-based collaboration platforms to further enhance your teamwork. These platforms provide features like version control, real-time collaboration, and feedback tracking, allowing for seamless project collaboration and iteration.
So, start packaging your After Effects files today and experience the convenience and efficiency it brings to your creative process. Happy sharing and collaborating!