Precomposing layers in After Effects is a common practice for many motion designers and compositors. It allows you to group multiple layers together, apply masks or effects to the precomposition, and treat it like a single layer. However, there are times when you may need to un-precompose and break apart the layers again. This could be caused by an attempt to make further edits to specific layers, adjusting timing or animation, or even changing the overall structure of your composition.
What is the correct way to un-precompose in After Effects? Let's have a look.
Step 1: Select the Precomposition
First, locate and select layers that you want to un-precompose in your project panel. Navigate to Edit > Select All or use hotkey CTRL (CMD) + A to select all the layers in the composition.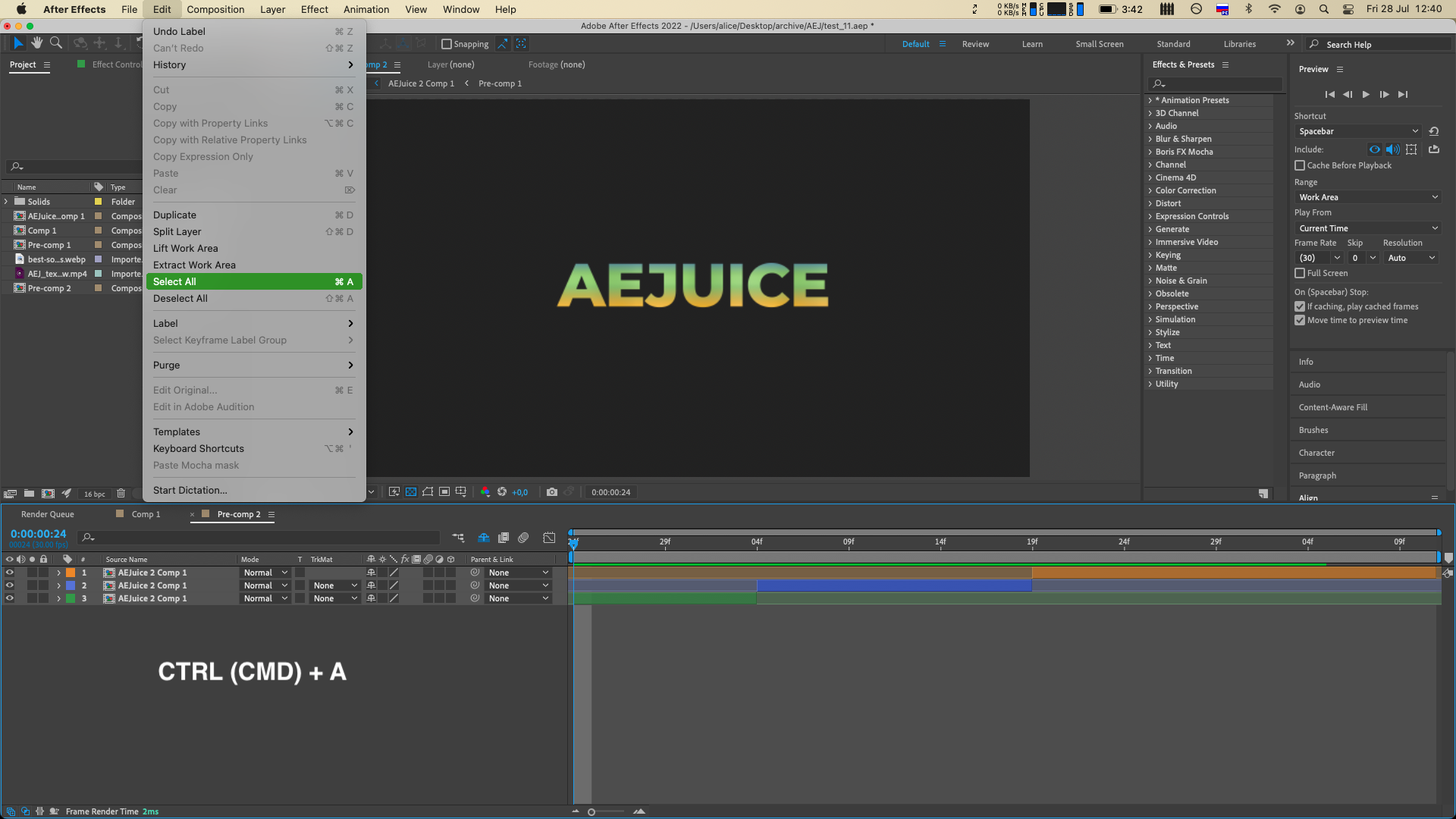 Step 2: Copy Layers 
Copy selected layers by going to Edit > Copy or hit CTRL (CMD) + C on your keyboard.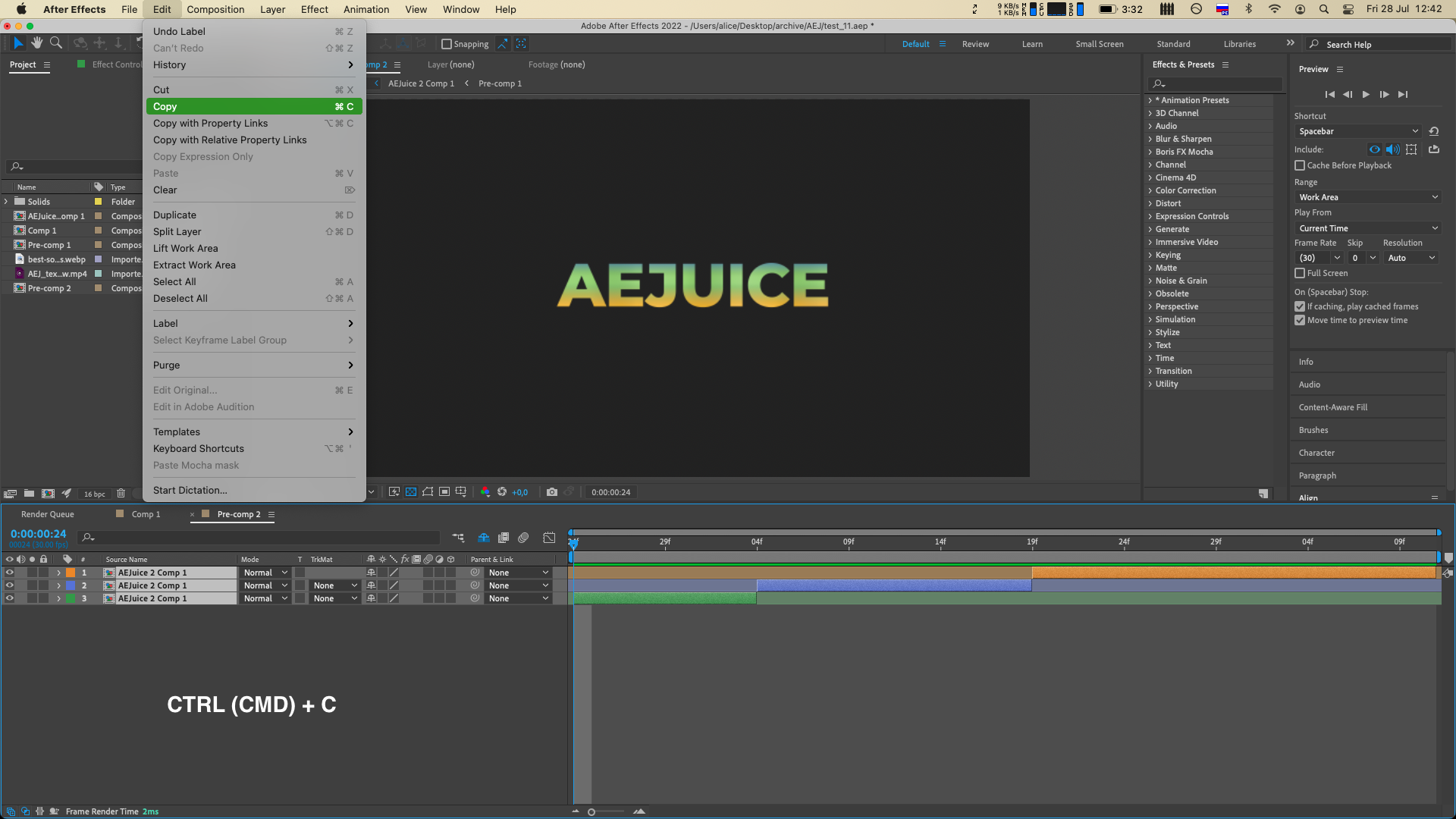 Step 3: Paste Layers 
Go to the desired destination for un-precomposed layers, go to Edit > Paste or hit CTRL (CMD) + V. Readjust the order and position if needed.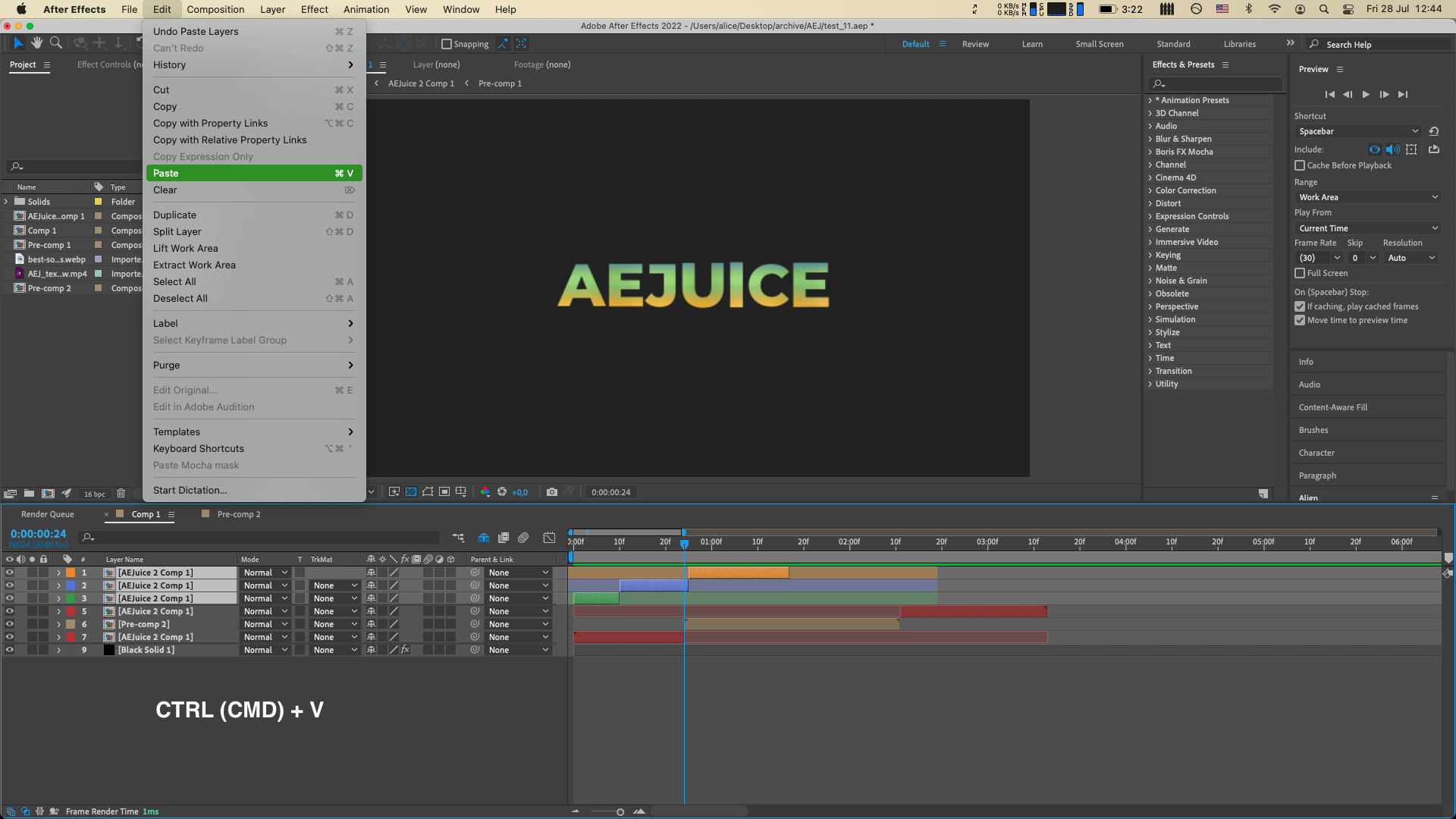 Step 4: Delete or Hide Layers
Lastly, if you do not need precomposed layers, you can either delete or hide them. 

In conclusion, being able to un-precompose in After Effects is a useful skill that every motion designer or compositor should have in their repertoire. It opens up a world of possibilities for further editing and refining your compositions, whether you want to tweak specific elements or completely restructure your project. So, the next time you find yourself needing to break apart precomposed layers, follow these steps and unleash your creative potential!