Sale!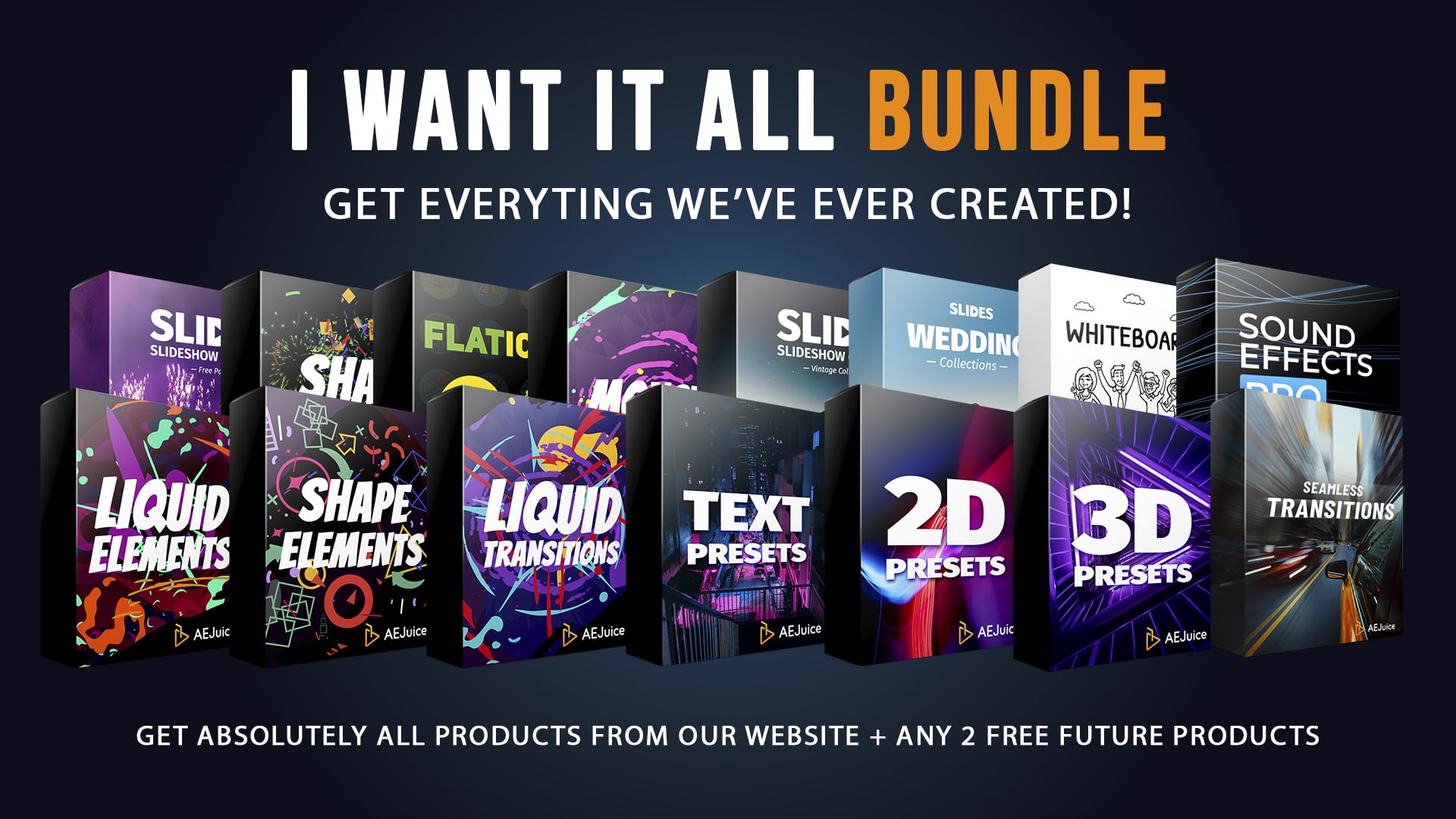 Do you have any questions?
You can schedule a free capabilities overview call.
Details
Our Best Selling Bundle
Get EVERYTHING (15 packages) we've ever made (plus, extra goodies) for 71% OFF! See the list of products below.
Extra Goodies:
Secret code for any 2 FREE future products.
71% of all future products for life (if you buy all new products together).
Promote your studio or yourself – one shout out in our Motion Lovers Instagram stories (200K followers) with your preferred work.
VIP backstage pass – access to closed slack channel with developers. Be part of all new products, features, and updates discussions.
Early access to all new releases (1-2 weeks before the general public gets them).
Premium support.
The total price of all products is $1007. Save $710 by purchasing this bundle.
The price goes up each time we release a new product. If you own a previous version of the I Want It All Bundle, you can upgrade it to get all of the latest products.
Products included in this bundle:
Total Purchased Separately
$500
I Want It All Bundle (15 Products)
$149
$1,007
Special Cyber Monday Extended Price Ends in:
Log in to see if you qualify for the special upgrade price.