Sale!
A pack of wedding photo slideshow templates for After Effects with a slideshow creator tool. Premiere Pro version support only MOGRT without automatic creation.
Wedding is a special time in every couple's life. The best way to preserve those precious memories is the video. We got you covered. You do not need any advanced knowledge to create a slideshow anymore. All you need to do is follow a few steps in 3-minute video instruction and you'll get a perfect slideshow. Our software will take care of everything and you can enjoy your memories and surprise all guests with professional video. Your slideshow is a few click away.
Features:
Vertical Instagram, Facebook (Stories, Ads) slideshow resolution 1080×1920
Square Instagram, Facebook (Posts, Ads) slideshow resolution 1080×1080
No sound – create slideshow without music (set a slide duration, for example, 2 seconds)
Replace single or multiple slides in 1 click (hold Alt and drag n drop, the same way you replace a layer in After Effects). The design will change but your photo\video will remain and will be resized to fit a new design.
Video support: add videos (manually or automatically) to your slideshows
Up to 3 times faster slideshow creation (1-2 minutes)

Automatic slideshow creation

Music sync algorithm

250 animated slides

12 styles (Brush Drawing, Circle Transitions, Flashes, Frame With Birds, Gold Sparkling, Ink, Light Glare, Matter Glass, Misted Glass, Particle and Light, Pattern Geometry, Retro Cards, Retro Photo, Romantic, Sand, Simple Geometry, Sketch, Soft Lines, Sparkling Glass)
Manual slideshow creation

All Pack Manager features (fast preview, drag and drop import, favorites, etc.)

High-speed download

I love these products. These are perfect for me and easily customizable. I own almost everything they make and use them, virtually, in every project I create. Helps me make a little more money by saving me time.
Joseph Martin

Verified Buyer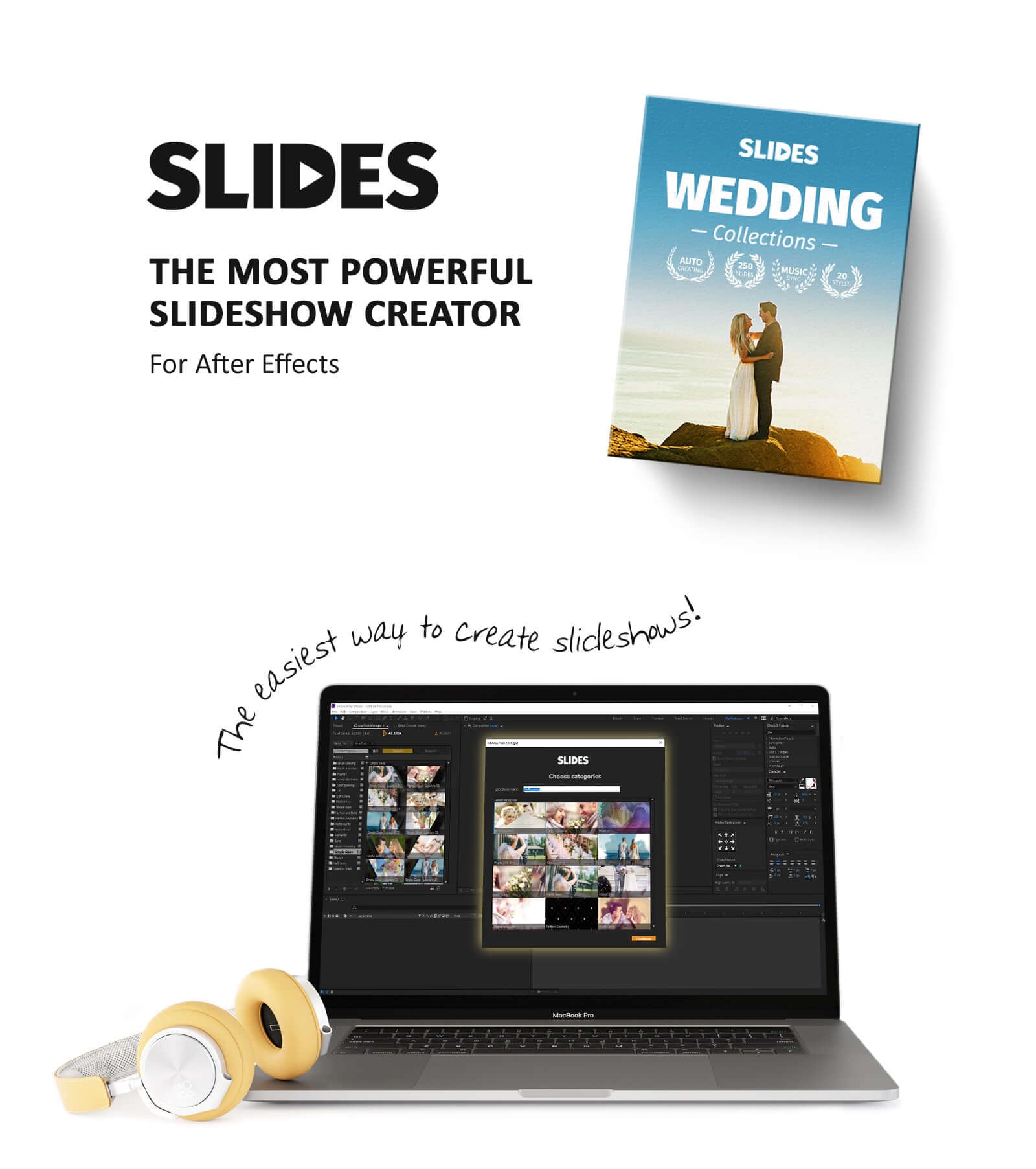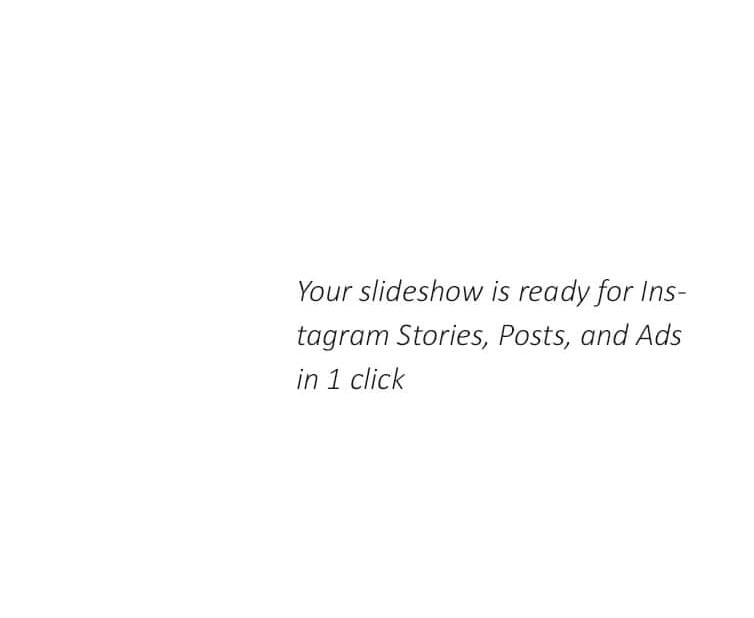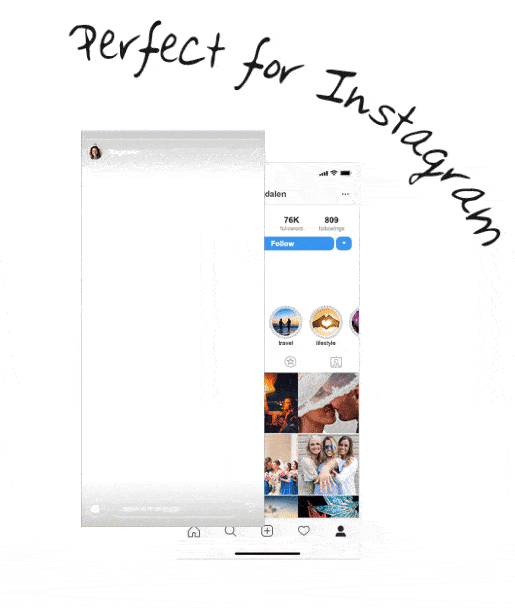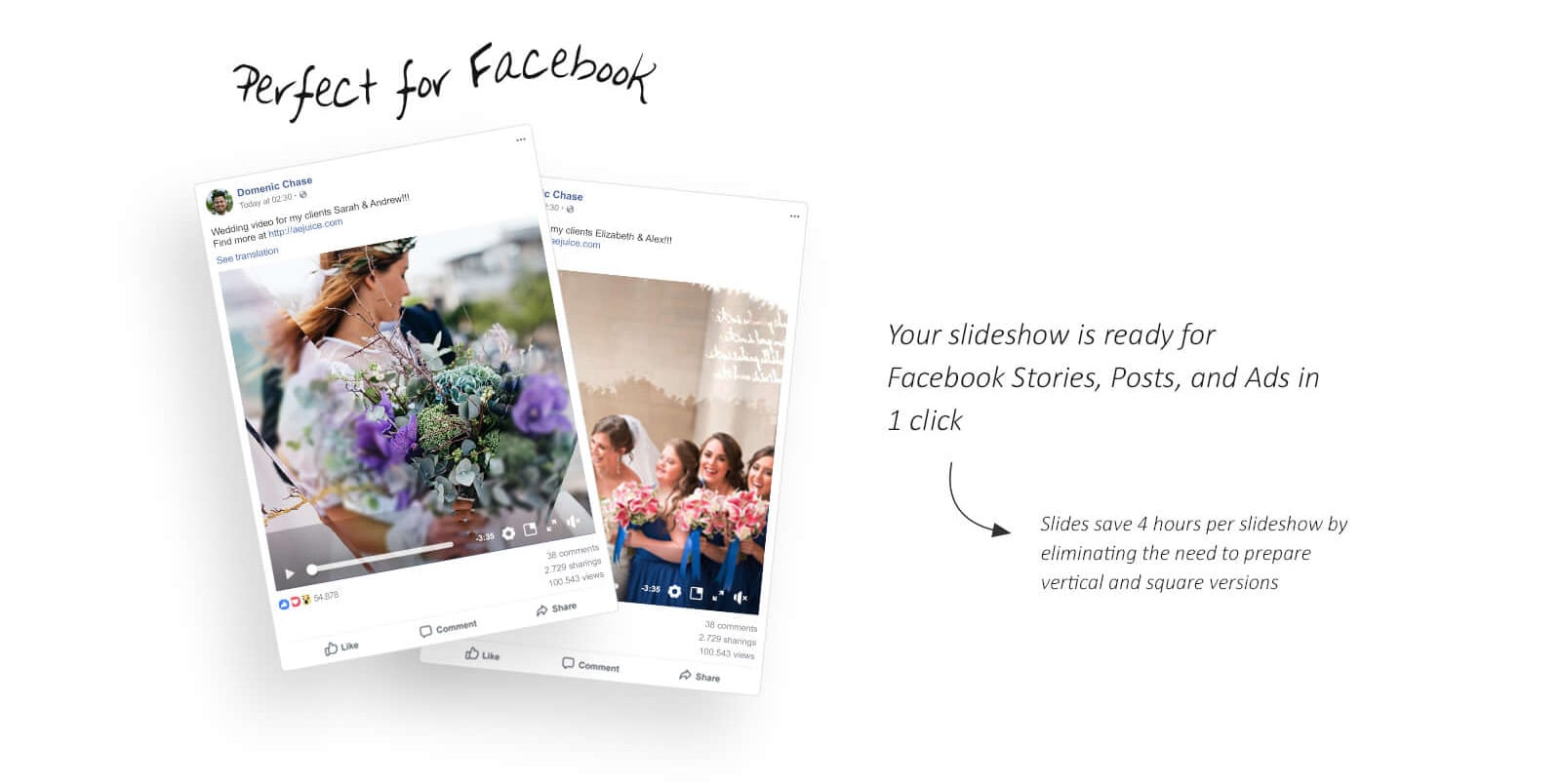 | | |
| --- | --- |
| After Effects | CS6*, CC 12*, CC 2014* (*old versions are supported in a form of After Effects project without the plugin and provided as is), CC 2015, CC 2017, CC 2018, CC 2019, CC 2020, CC 2021, CC 2022 or higher. |
| Premiere Pro | CC 2021, CC 2022 or higher |
| | |
| --- | --- |
| After Effects Resolution | 1920x1080 |
| After Effects FPS | 30 |
| After Effects Files Included | Premiere Pro Plugin Files, MOGRT |
| After Effects File Size | 2.7GB |
| Preview Video and Music | Not Included |
| Plugin Interface Languages | English, Japanese, Spanish, Korean, German, Italian, French, Russian, Chinese (Traditional) |
1.01 (Current version) - May 08, 2021
added Premiere Pro MOGRT CC 2021 support (manual slideshow creation, automatic create available only in After Effects at this time)