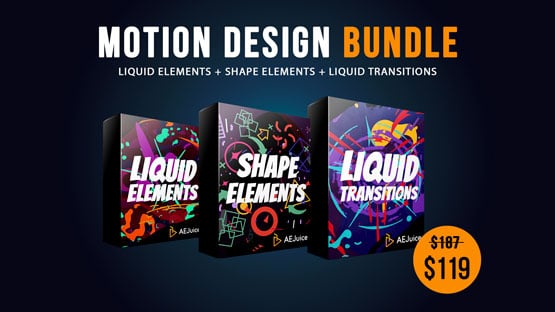 Details
Get 3 products for Pack Manager at a discounted price!
Products included in the Motion Design Bundle:
The total price of all products is $187. Save $68 by purchasing this bundle.
If you own a previous version of the Motion Design Bundle, you can upgrade it to get all of the latest products.
$119
Log in to see if you qualify for the special upgrade price.