1. Go to Manage Licenses page (you must be logged it – create an account if you don`t have one yet).
2. Paste your Videohive purchase code at the bottom of the page where it says "Transfer Videohive license to AEJuice".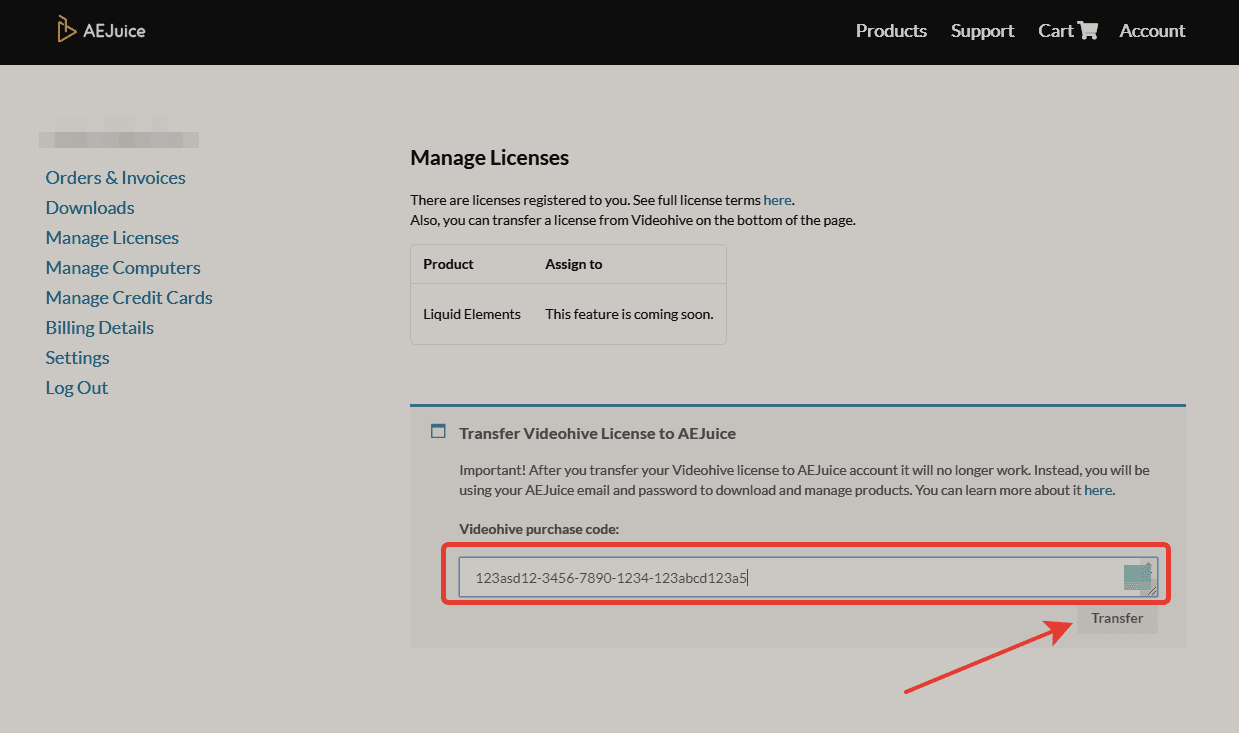 Important! After you transfer your Videohive license to AEJuice account it will no longer work. Instead, you will be using your AEJuice email and password to download and manage products.
After you transfer the license you can log in using your email and password.